Dr Sue Barnett (07774 849244)
PhD. MSc. BSc(Hons). SRCh. DPodM. MChS. Cert Education. Cert Health Education
[email protected]
Senior lecturer and Director of the Human Analysis Laboratory, University of the West of England, Bristol.
Experienced in the use of pressure measurement systems and fully instrumented three-dimensional motion capture. Founder of the Footpressure Interest Group.
Research interests: Foot orthoses, Diabetic foot tissue changes and pressure relief, Gait changes in cerebral palsy, Foot pressure changes as a result of disease processes or therapeutic interventions, Saddle pressure measurement, Materials science
Director of the Human Analysis laboratory. Runs clinics specialising in computer generated performance enhancing 3D printed insoles (foot orthoses). Also, Gait laboratory clinics providing fully instrumented 3D motion analysis to inform surgery or other therapeutic interventions. Working with elite athletes and associated institutions, local hospitals, orthopaedic surgeons, neurosurgeons, specialist physiotherapists, osteopaths, chiropractors, sports scientists, engineers, biomechanists.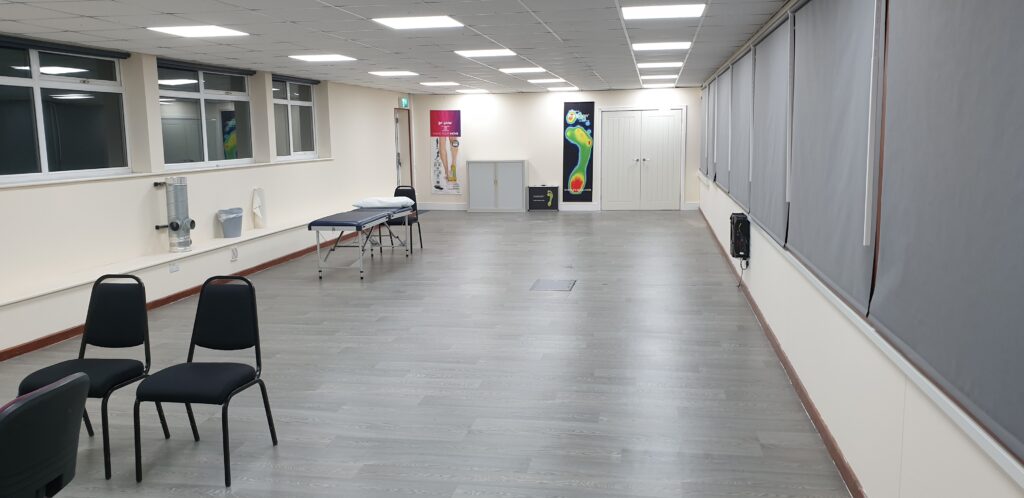 Badgworth Arena, Badgworth Lane, Badgworth, Somerset. BS26 2QU
Dr. Sue Barnett
Mobile: 07774849244